>
>
>
>

Breast augmentation
Having a small breast can be experienced as a big complex or a lack of femininity for women. If this is felt to be negative, breast augmentation may be the answer. The current techniques, practiced by the right person, allow you to have, finally, the breast that suits you, and that without scars! 
A reality that affects many women
A small breast size can be a problem experienced by a woman since the beginning of her puberty, caused by insufficient development of the mammary gland. In addition, it may appear later, after weight loss, pregnancy or surgery.
All of these elements can cause breast development that is too small for self-image. That's why, whatever your story, Doctor Marwan Abboud listens to you and seeks a solution to your needs. 
Lipofilling vs breast prosthesis
To set up a breast augmentation, surgery has two main techniques.
On one hand, we have the placement of a breast prosthesis.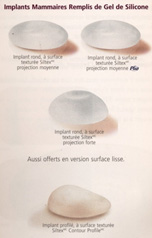 Two types of prostheses are the best known:

  – The first is filled with a physiological solution

  – The other with silicone gel
   The average life of a prosthesis is between 10 and 15 years. This technique, however, leads to the unavoidable creation of scars.

gg
ddd
On the other hand, the lipofilling, which means a breast augmentation by injection of autologous fat. Thus, creating a volume by using the fat of the person. The fat is removed by liposuction and then purified and reimplanted by injections to correct the volume of the breasts. The reinjection of the fatty tissue is done with fine cannulas from incisions of 1 mm. It is therefore a natural breast augmentation technique.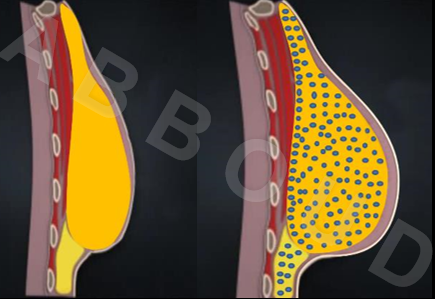 Breast augmentation using fat injection or "lipofilling"
This sampling and injection of fat by the cannula can be done manually or automatically by a machine. Dr. Abboud developed a technique called "P.A.L.L." using a machine (Power Assisted Liposuction and Lipofilling). Its principle is primarily based on subcutaneous infiltration of the breast and peri-mammary area for a better liposuction. This technique is also based on the tunneling by the cannula of the subcutaneous and glandular plane, as well as a vibration optimizing the diffusion of fat during lipofilling.
This innovation was published in the Aesthetic Surgery Journal, and has been presented at many international conferences for several years.
Dr. Marwan Abboud and breast augmentation
Dr. Abboud has developed a new breast augmentation technique called "L.L.L." (Liposuction Lipofilling and Loops) that leaves no scars. By a precise handling of a thread and by the injection of fat through his "P.A.L.L." technique previously described, the result obtained by Dr Abboud is optimal. You'll recover the breasts of your dreams with no scars!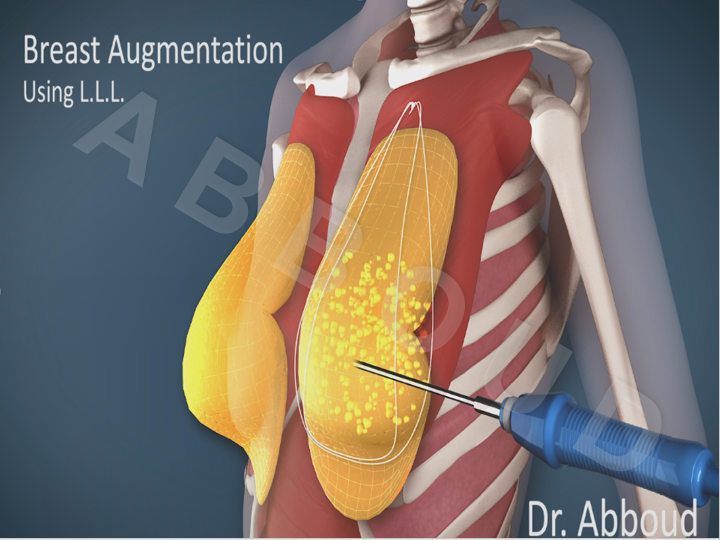 Dr Marwan Abboud is the inventor and the pioneer of this new technique. For two years now, he has been presenting this new technique to all his collegues during surgical congresses, around the world. Its innovation and expertise are internationally recognized.
If you want to entrust the future of your silhouette to the best, make an appointment with us!
Request a private consultation